Why Choose Royal Marble?
At Royal Marble, we have a team of professional stonemasons who have been in the industry for over 20 years. We use our skills, knowledge and expertise to bring you the finest quality stone with the best hand-crafted finishes. We are based in Caerphilly and cover the whole area of Wales and England. Don't hesitate to contact us, we offer a full delivery and installation service.
Superior Finishes & Precision-Engineering
We specialise in designing and manufacturing of worktops, islands and bespoke designs to the highest standard and in the finest quality material. Our worktops are renowned for their superior finish which can only be achieved by our experienced masonry skills, and the latest precision machinery.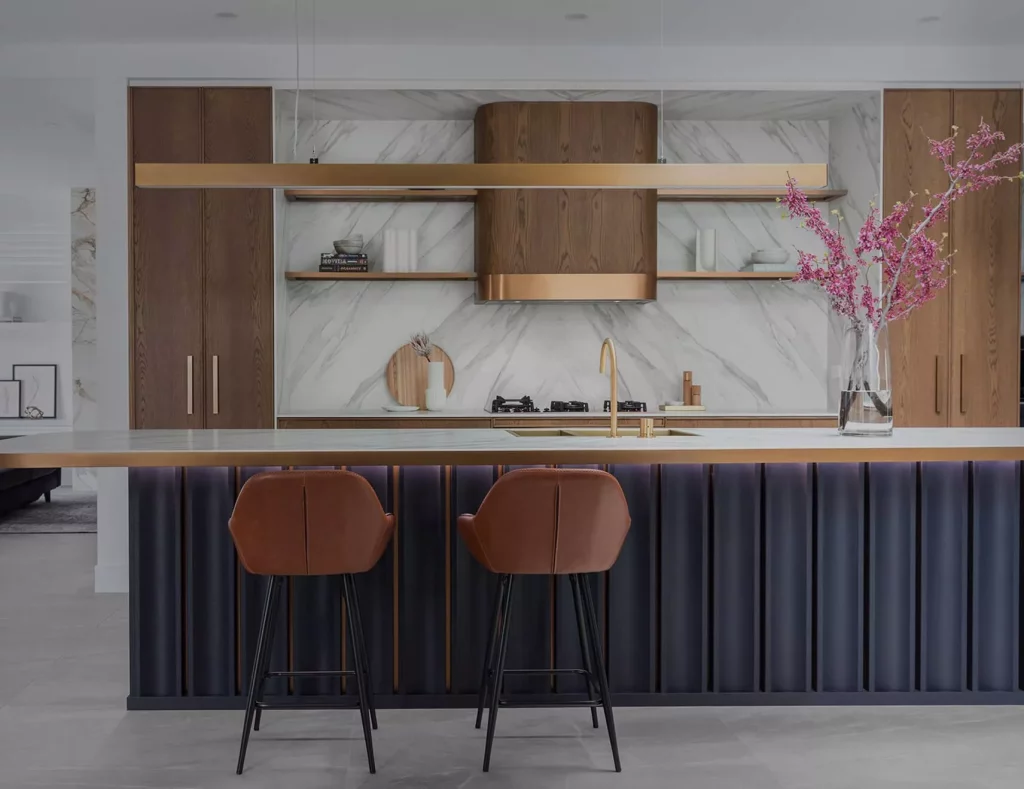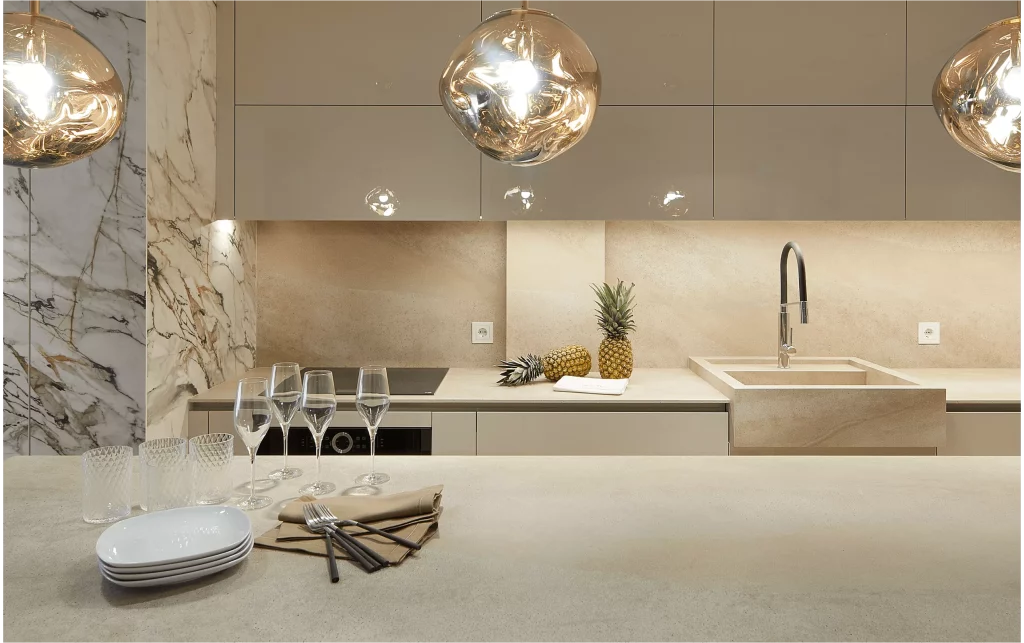 Exceptional Customer Service
We are able to produce numerous edge details, shaped or standard recessed drainers and grooves, complicated curved finishes to tops, cut outs and splash backs, as well as simple straight runs. We strive to ensure a perfect finish is done every time and we take pride in all projects. We also believe that our after sales service is second to none and we put the customer at the heart of everything we do.
Proudly Transforming Homes & More
We specialise in the installation premium quartz and granite worktops in kitchens and bathrooms including exterior cladding, as well as the manufacture of solid surfaces for a number of other settings, with an extensive list of projects under our belt. These range from; kitchens, bathrooms, bars and offices as well as hotels.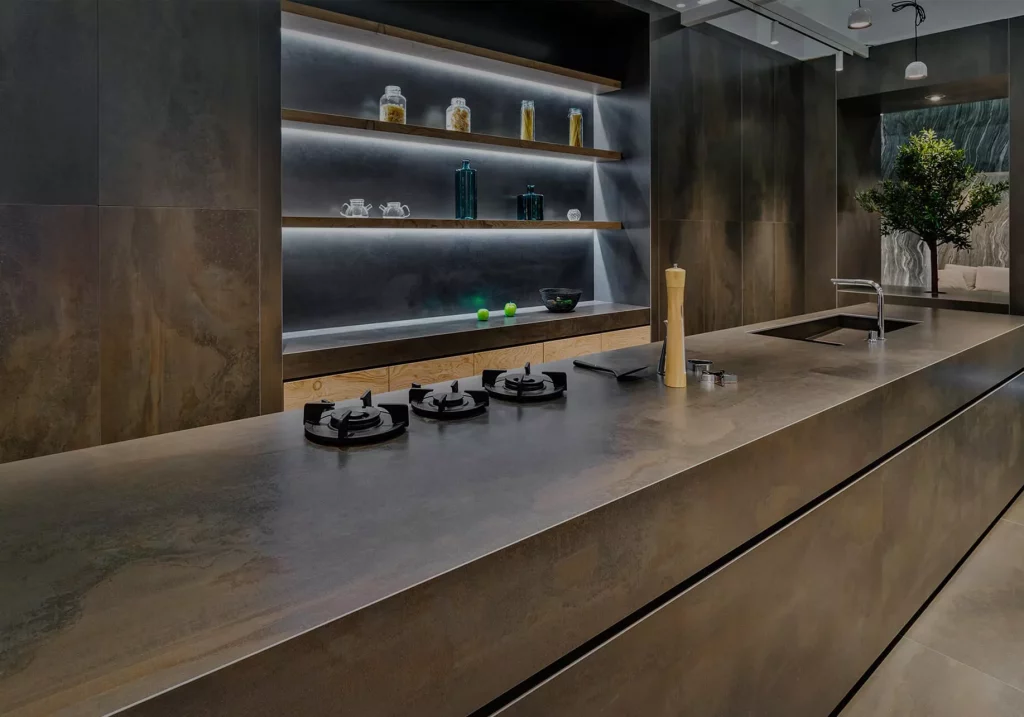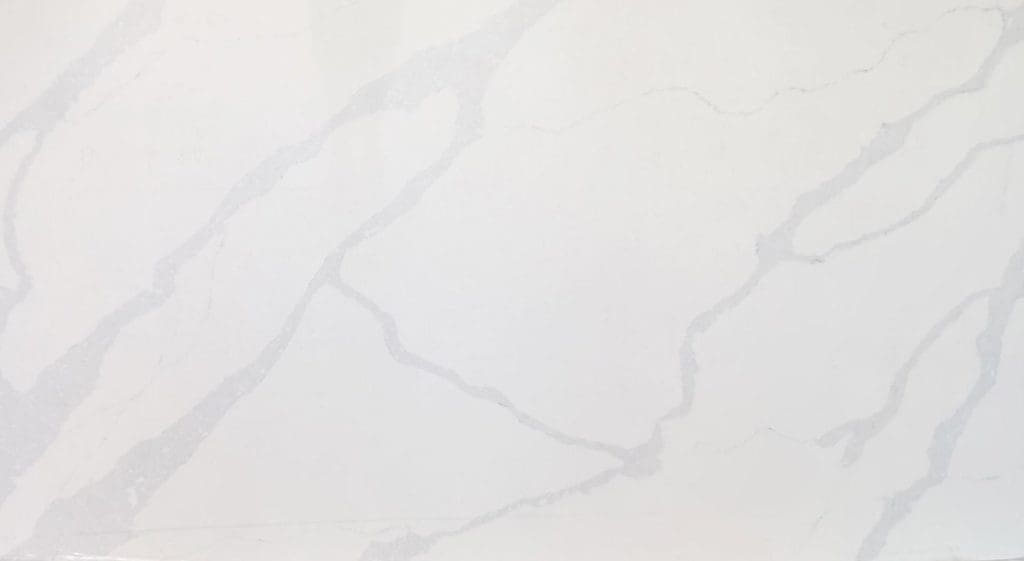 Bespoke Stone Masonry
In addition we offer a Bespoke Stone Masonry service to customers who are looking for something specific or unique. Our stone masons create the most detailed and intricate design's using traditional methods that have been used for many centuries. We have worked on a large variety of projects such as Mosques, Villa's, elaborate staircases for Stately Homes, Mansions and New-builds. We specialise in intricate and bespoke detailing to items such as pillars, architrave, frieze, dentil, cornice, staircases and sills to name a few.
Caerphilly Worktop Showroom
Royal Marble is a family-run business with over 20 years of experience in the stonemason industry. Our showroom is in Bedwas, Caerphilly and we are well-established as a marble, granite and quartz worktop fabricator and installer. We have a fantastic reputation with 5 Star Google reviews throughout Wales & England.
Opening Hours
Monday: Friday: 9am – 5pm
Saturday: 9am – 3pm
Sunday: Closed
Frequently Asked Questions