Royal Marble is a family-run business with over 20 years of experience in the stonemason industry. Our showroom is in Bedwas, Caerphilly and we are well-established as a marble, granite and quartz worktop fabricator and installer. We have a fantastic reputation with 5 Star Google reviews throughout Wales & England.
Opening Hours
Monday: Friday: 9am – 5pm
Saturday: 9am – 3pm
Sunday: Closed
Book Your Free Consultation
Visit Our Luxury Worktop Showroom
Discover the huge collection of marble, granite and quartz available from Royal Marble in Caerphilly. We specialise and hold an extensive selection of stone finishes, providing design, fabrication and installation services for any project. Whether it be kitchen worktops, island, bespoke walls, cladding or bathrooms for the residential and commercial sectors we have you covered. We service the whole of Wales and England, please feel free to get in touch or make an inquiry online.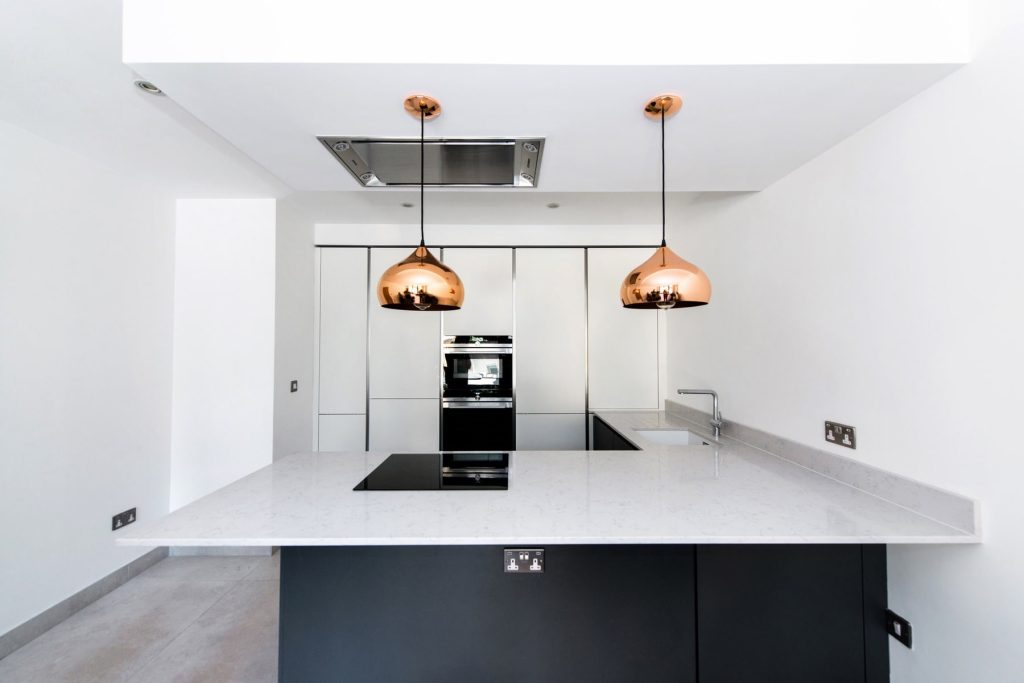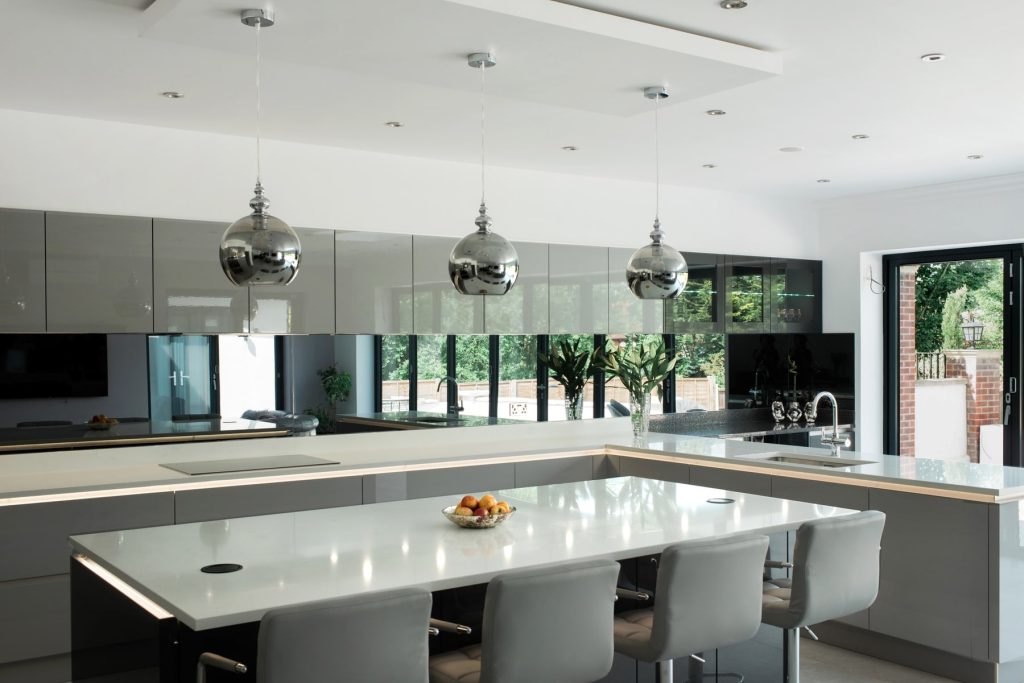 Talk to Our Worktop Experts
Book a visit to our Caerphilly worktop showroom and you will be greeted by our friendly team of worktop professionals who can give you expert advice and guide you through the process of choosing and purchasing your ideal worktop. Our staff are fully knowledgeable about our products and can give you detailed information about each type of worktop, including its durability, maintenance requirements, and cost. We can explain the pros and cons of each worktop material, as well as the different design options and edge treatments that are available. This advice is invaluable in helping our customers to make informed decisions about which type of worktop is the best fit for their needs and budget.
Explore Different Worktop Options
Whether you already know what type of worktop you want or you're in need of some inspiration, one of the main benefits of visiting our showroom is the opportunity to see and touch the various worktop materials in person. This allows you to get a sense of the look, feel and quality of the materials you are considering, which we know can be difficult to gauge from photographs or online descriptions.
There is also no better place than our showroom for you to compare different worktop options side-by-side! With such a wide variety of worktop materials, colours, styles and patterns, you can take as much time as you need to compare and contrast different options, helping you find the perfect one for your new kitchen or bathroom space.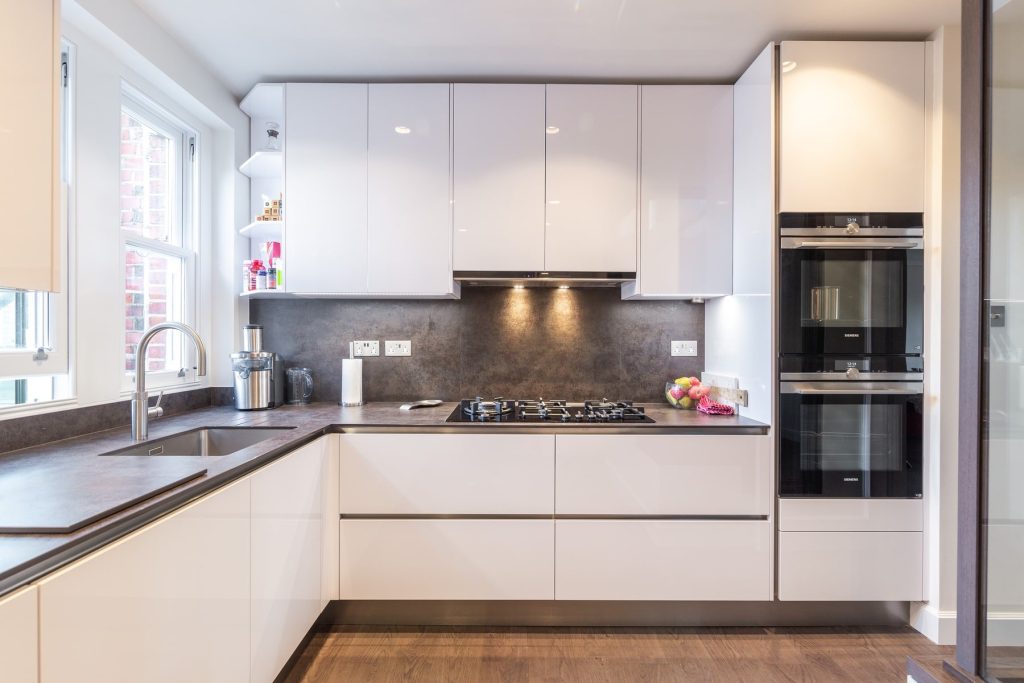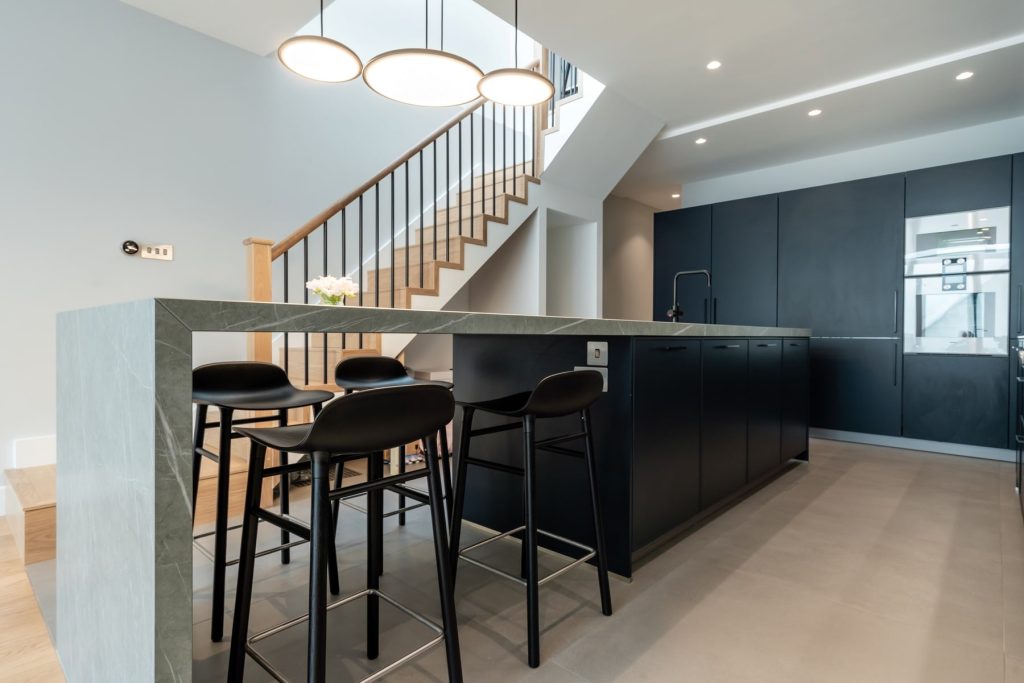 Get An Approximate Worktop Quote
It is not necessary to have your exact measurements when visiting our worktop showroom because we will always visit our clients at home to precisely measure the space as part of our worktop template process. However, at this early stage it can be beneficial to have approximate measurements of the space where the worktops will be installed. This will help us advise on roughly the amount of material you will need, which in turn means we can give you a rough quote.
Having an idea of the dimensions of the space where the worktops will be installed can also be helpful when looking at different design options, as it can us give you a better idea of how the worktops will look in your kitchen and whether certain design options will be feasible.
We'll Explain the Worktop Design & Installation Process
During your showroom visit our team will also take time to explain the templating and installation process for your worktops. This includes the different steps involved, the tools and equipment needed, and the expected timeline for completion. At all times we are open with our customers, and we know this information is invaluable for knowing what to expect during the installation process whilst also helping you to plan for any necessary disruptions to your kitchen.
Want to know more? …Book your free worktop design visit today!