Average Granite Worktop Costs
Granite worktops are a popular choice for homeowners in the UK due to their durability, timeless look and low maintenance requirements. When it comes to the average price of granite worktops, several factors can affect the cost. If you're looking for an average estimate, a granite worktop can cost you anywhere from £300 to £600 per square metre in the UK, including installation. However, more intricate designs or rarer types of granite can drive the price up to as much as £900 per square metre, so you should be mindful of this when selecting a granite type for your worktop.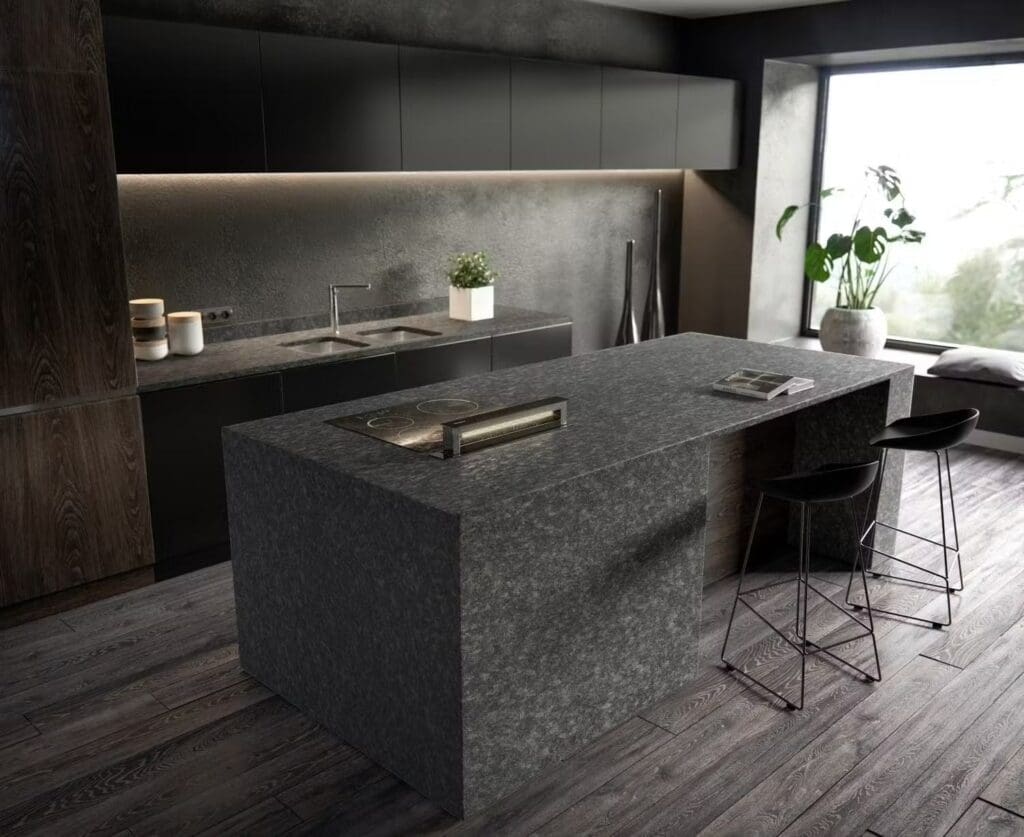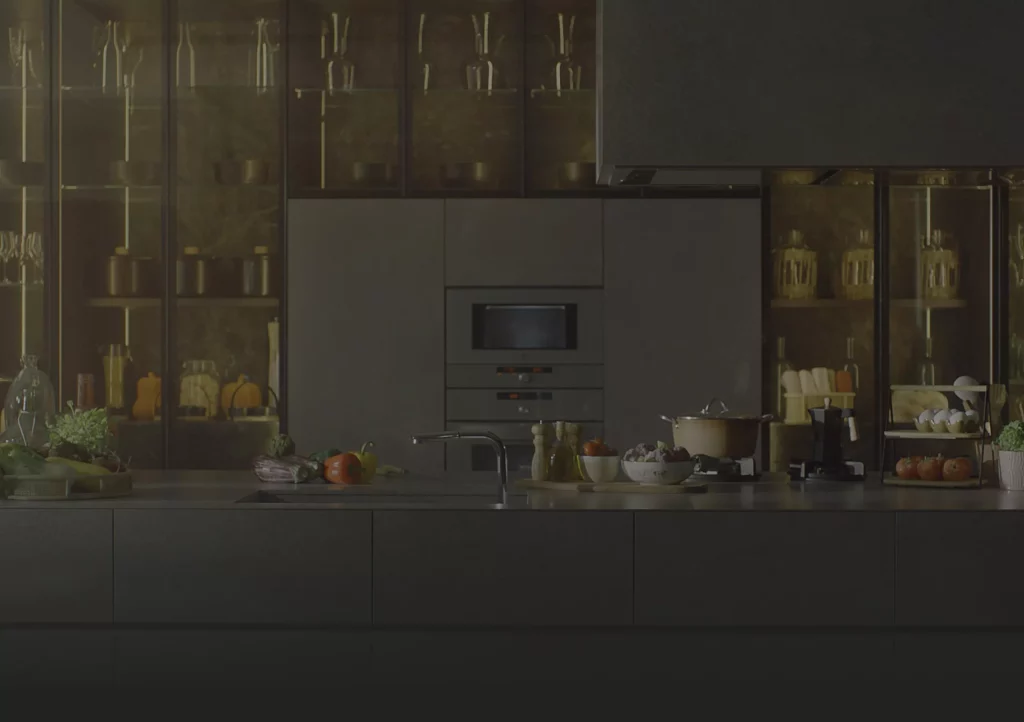 Additional Granite Worktop Costs
It's also important to note that these prices are only for the materials and installation, and additional costs such as edging, cutouts for sinks or hobs, and sealing can end up adding to your price. The cost of your granite worktops will also depend on the area you're located in within the UK, as some areas may be more expensive than others. By understanding the price breakdown of granite worktops, you can make a more informed decision and budget accordingly for your new kitchen.
What Affects the Cost of Granite Worktops?
When it comes to determining the exact cost of your granite worktops, there are several factors for you to keep in mind:
Type of granite: Some types of granite are more expensive than others due to their rarity, colour and veining patterns. For example, rare and exotic granites like Blue Bahia or Imperial White will likely be more expensive than more common varieties like Black Galaxy or New Venetian Gold.
Thickness of the slab: The thickness of the granite slab can also affect the cost. Thicker slabs are generally more expensive than thinner ones, as they require more raw material and labour to produce.
Finish: Some granites may come in different finishes like polished, honed, leathered or flamed, which can certainly affect the price.
Edging and cutouts: Additional features such as edging for your worktops and specific cutouts like bullnose, ogee or chamfer can all increase the overall cost of your granite worktops.
Fabrication and installation: The cost of fabrication and installation plays a role in the price you'll end up paying for your worktops, and it's something you'll have to keep in mind and budget for.
Availability of granite: The availability of granite can also affect the cost. If you're looking for a rare or exotic granite that has to be imported, you can expect to pay a much higher price.
It's important to keep each of these factors in mind when planning your kitchen worktops. If you're working with a tight budget, we'd recommend choosing a common granite type that's not as thick as others to ensure you're not going over budget.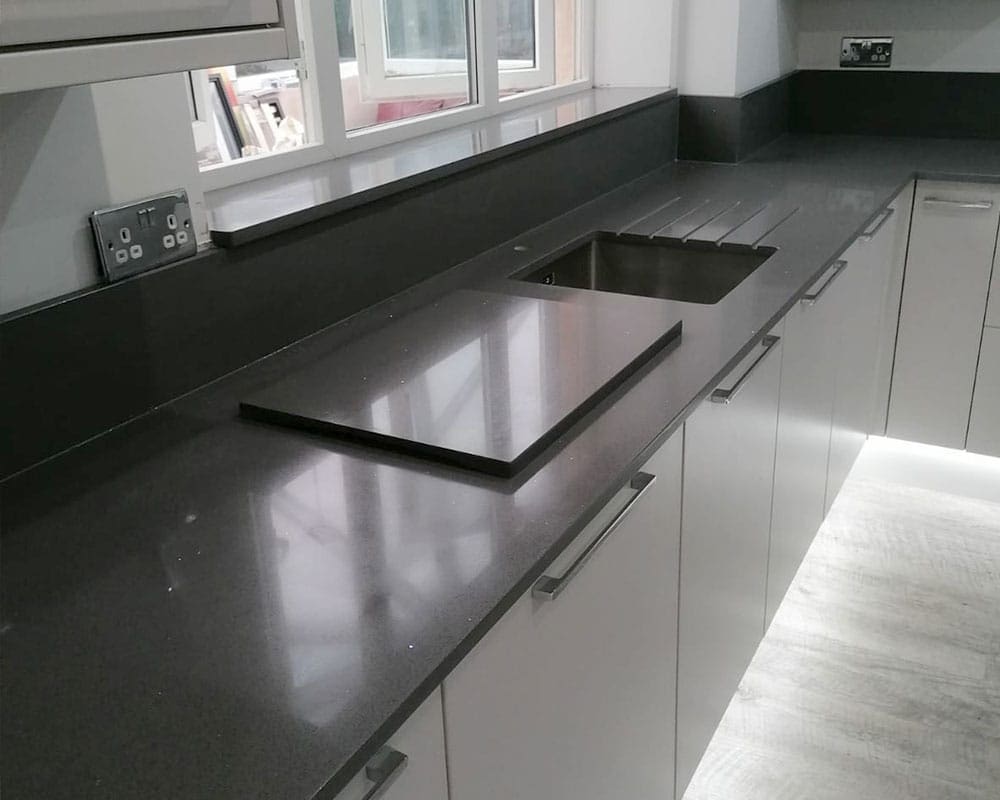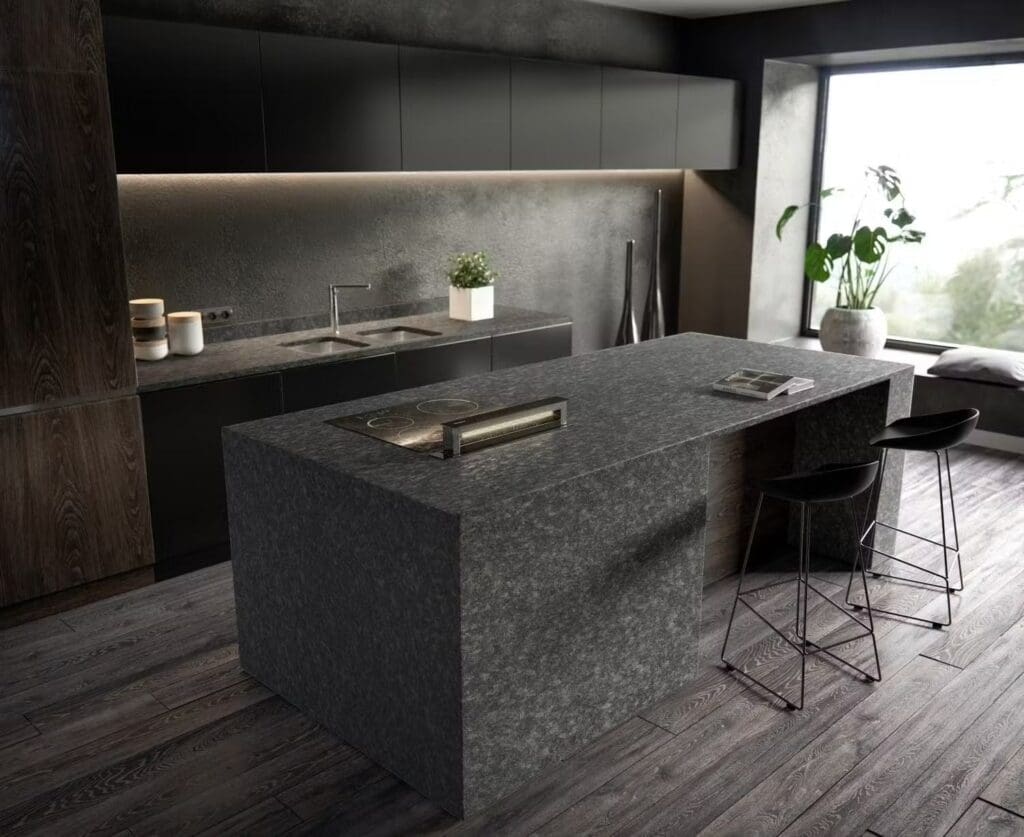 Choosing the Right Granite for Your Kitchen: Granite Types
The cost of your granite worktops will greatly depend on the type and grade of granite you choose. There are many types of granite available, each with their own unique characteristics and patterns.
Black granites, like Absolute Black or Black Galaxy, are known for their dark, consistent colour and are often used in modern and contemporary kitchen designs. This type of granite tends to be less expensive than others.
White granites, like White Ice or Colonial White, have a light, consistent colour and are typically seen in traditional and transitional kitchens. White granite can certainly drive up your cost if you have a large surface to cover.
Brown and beige granites, like Baltic Brown or Santa Cecilia, are most known for their warm, earthy tones and are often used in country and rustic kitchen designs. These types of granite are a sensible choice if you don't want to go over budget for your worktops.
Multicoloured granites, like Blue Bahia or Verde Butterfly, are popular due to their unique colours, often featuring vibrant patterns. They're most commonly used as a statement piece in kitchen designs, and are typically the most expensive type of granite.
Which Grade of Granite Should You Choose?
As well as the type of granite, your granite cost will also depend on the grade of granite you choose for your worktops. Granite is graded based on its quality and features, which can be broken down into three categories:
Commercial Grade: This is the most basic and economical option, often characterised by a simple pattern with only one or two colours. This grade tends to have a uniform colour and minimal veining, making it a very budget-friendly worktop option.
Builder's Grade: A step above commercial grade, this granite may have more veining and movement. Builder's grade granites are more consistent in terms of colour and pattern, but they may have some imperfections such as minor cracks or pits.
Premium Grade: This is the highest grade of granite, characterised by rich colours and beautiful, detailed patterns. It often has lots of movement and veining, making for a unique appearance, and is also the most expensive granite grade.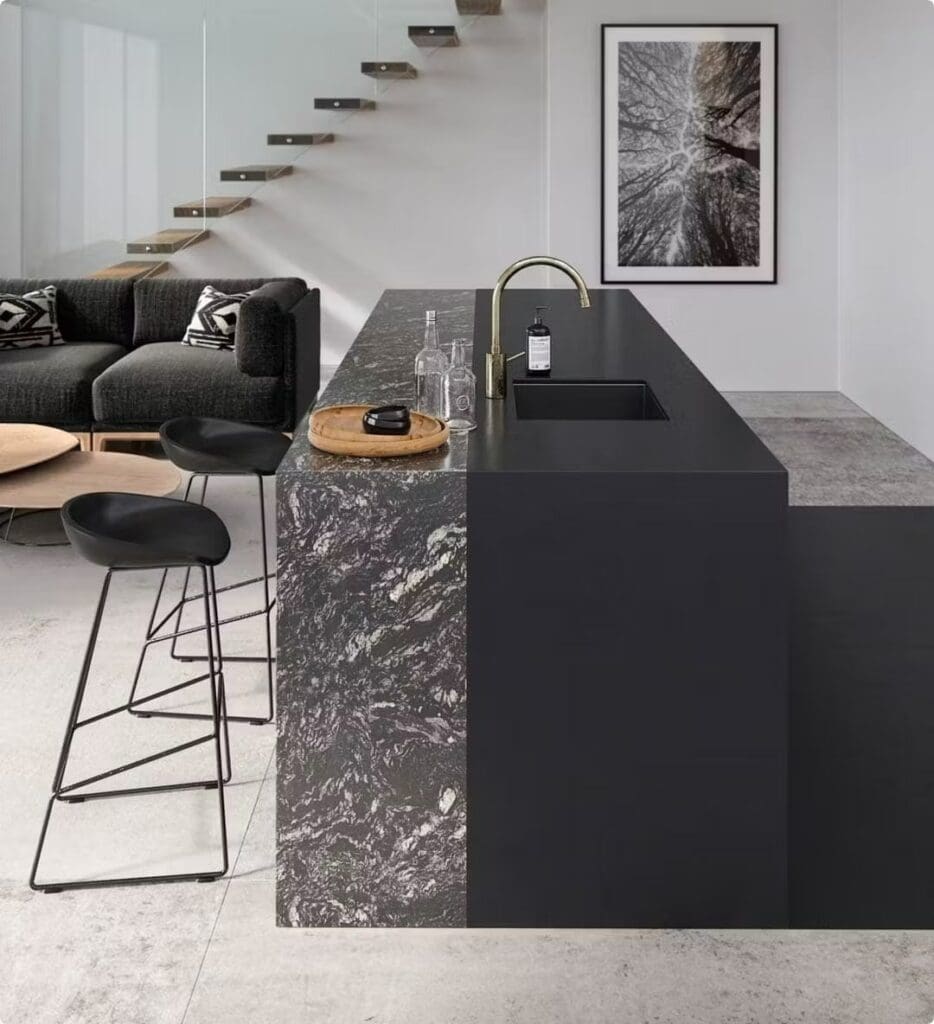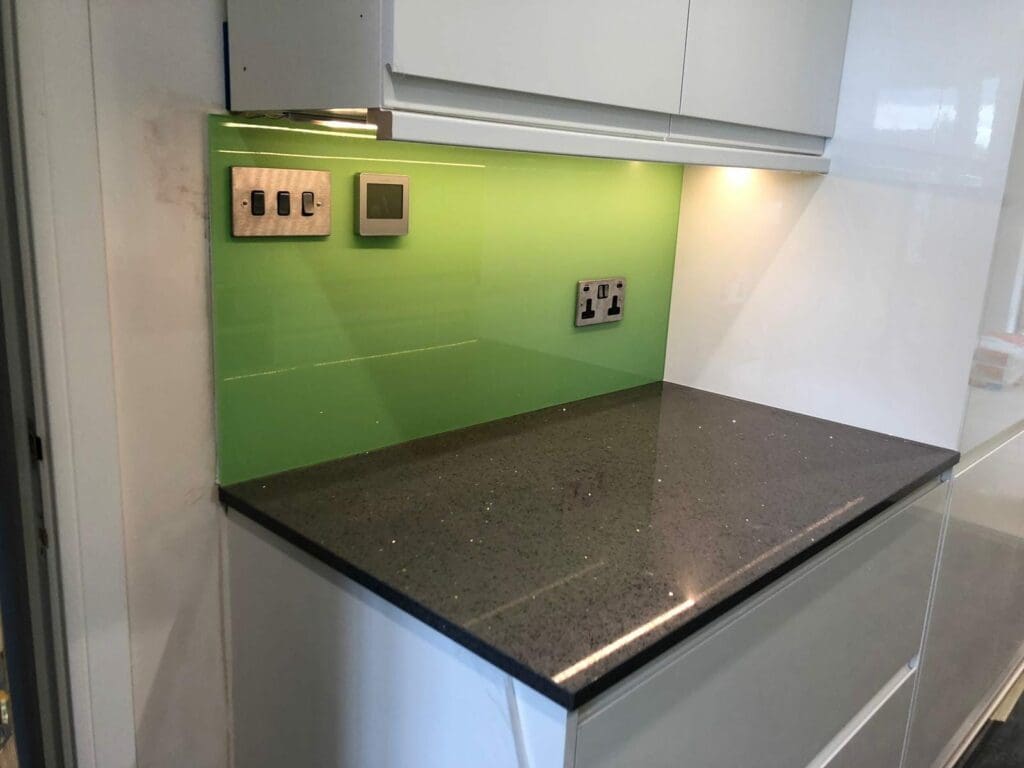 Find Your Perfect Granite Worktop Today
Overall, granite makes for an affordable yet durable worktop option when compared to other stone surfaces such as marble or quartz. Each material offers its own unique benefits, so it's important to consider your budget and individual needs when choosing a worktop material for your kitchen. When settling on a granite worktop, remember to factor in the type and grade of the granite, as these will affect the cost of your worktops. You can also expect to pay additional costs for installation and edging or cutouts. At Lead Wolf in Oldbury, we'll always do our best to provide you with a quality worktop that meets your needs and fits within your budget!
Book A Design Appointment