Worktop Hob Cut Outs
Worktop hob cut outs are openings or spaces specifically cut into a kitchen worksurface which allow it to accommodate a hob or stove within the resulting space. The cut out is made to the exact size and shape of the hob, ensuring it fits seamlessly into the worktop. The edges of the cut-out are usually sanded down using a router to create a smooth finish. These cut outs are important for several reasons:
Safety: By having a worktop hob cut out, you can ensure the hob is flush with the worktop surface, which can reduce the risk of spills or accidents.
Functionality: Without a worktop hob cut out, the hob would sit above the worktop surface, which would look strange, make it difficult to use, and potentially impede suitable ventilation.
Aesthetics: A professional worktop hob cut out can create a sophisticated look for your kitchen, giving the impression of a seamless integration of the hob within the worktop.
Installation: If you are installing a new hob or stove, the hob cut out must match the size and shape of the appliance to ensure proper fit and function.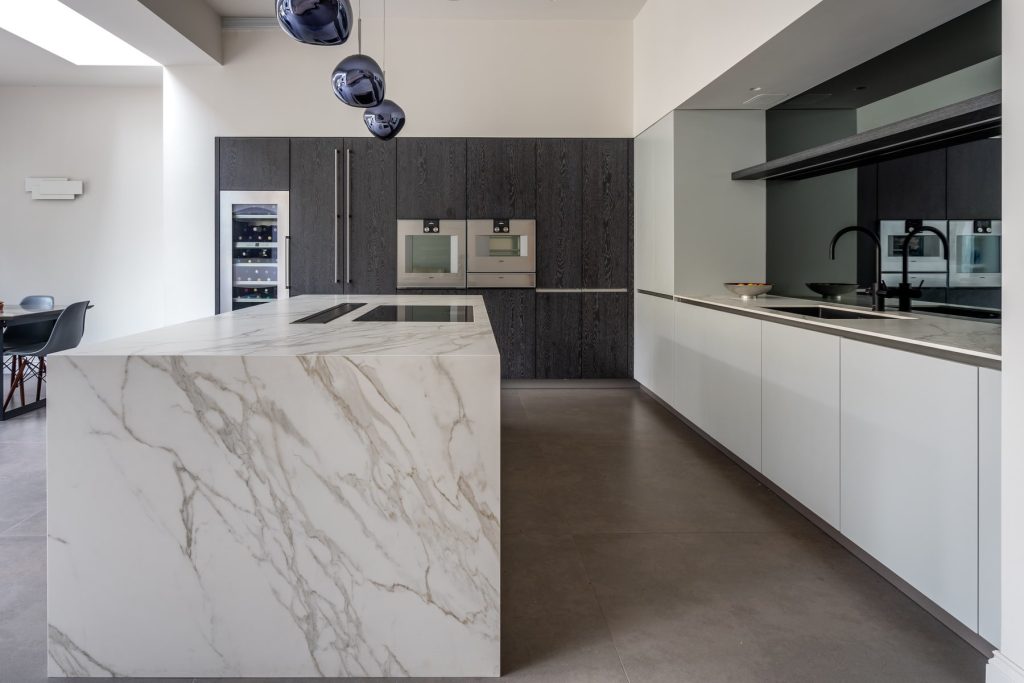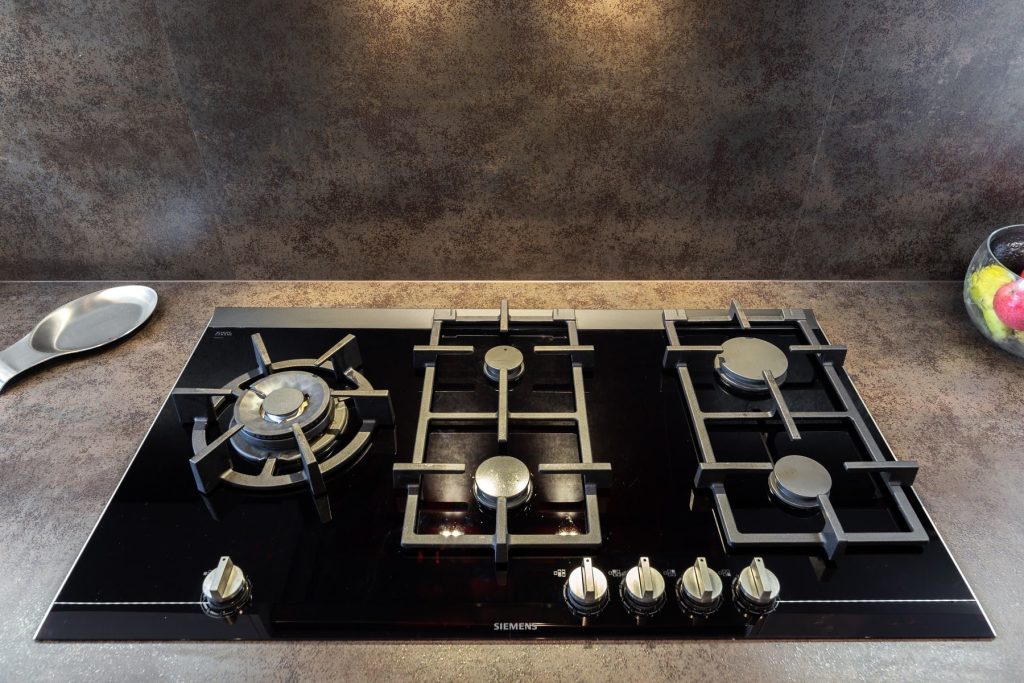 Accurate Worktop Measurements with Royal Marble
It's important to note that when ordering a worktop with a hob cut out, you should have the exact measurements of the hob that you will be using, as the size and shape of hob cut outs can vary between manufacturers and models. At Royal Marble we offer a professional worktop template to all our clients as an inclusive part of our service. Here, we will precisely measure up your intended worktop space, known as 'worktop templating,' to ensure the accuracy of all cut outs and a perfect fit for your appliance(s).
Bespoke Hob Cut Outs
Our worktop cutting service includes bespoke cut outs for any hob appliance model you require. Whether it's an induction hob, gas hob, vented or domino hob, and no matter the shape or size, we will accurately measure up your worktop to provide a seamless fit. In this respect we will ensure the correct size and shape of the cut out, that the cut out is level and even, that it is in the correct position, and also that it is deep enough to accommodate your hob. On installation, all the edges of the worktop cut out will be sealed with a specialist silicone worktop joint sealant; this prevents the ingress of water and ensures a long-lasting finish.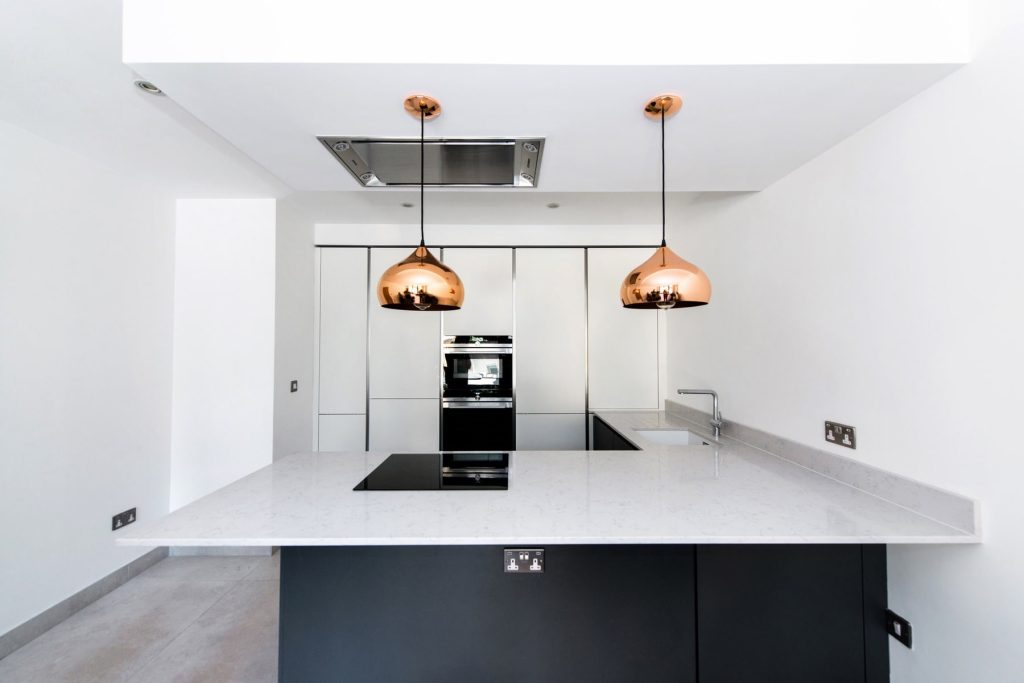 Hob Cut Out Safety Regulations
In the United Kingdom, the safety requirements for a worktop hob cut out are outlined in the Building Regulations. These are purposely designed to ensure that buildings are safe and healthy to live in. Some of the key requirements for a worktop hob cut out in the UK include:
Minimum clearances: The Building Regulations require that there must be a minimum of 50mm clearance between a gas hob and any combustible materials and 75mm to an electric hob and combustible materials.
Electrical requirements: If the hob is electric, it must be connected to a suitable fused spur or cooker unit by a qualified electrician, and the installation must comply with the relevant wiring regulations.
Gas requirements: If it's a gas hob, it must be installed by a professional who is registered with the Gas Safe Register, and the installation must comply with relevant gas regulations.
Configuration of the cut out: The hob cut out must be of the right size, shape, and configuration to match the hob that is going to be installed. This ensures it can be properly installed and vented.
Materials: The worktop should be made of heat resistant material and have a low flammability rating. 
Book A Design Appointment