How to Measure Up For a New Worktop Quote
At Royal Marble worktop specialists in Caerphilly, we will always use one of our worktop professionals to precisely measure your worktop to prepare it for fabricating, a process known as templating. But if you are in the early stages of sourcing a new kitchen or bathroom worktop then we only need approximate measurements in order for us to provide a realistic worktop quote for you. It is very easy for you to take these measurements yourself, but below we have provided a step-by-step guide to help you. Alternatively, our friendly team of worktop experts are only ever at the end of the phone should you need any further assistance with this.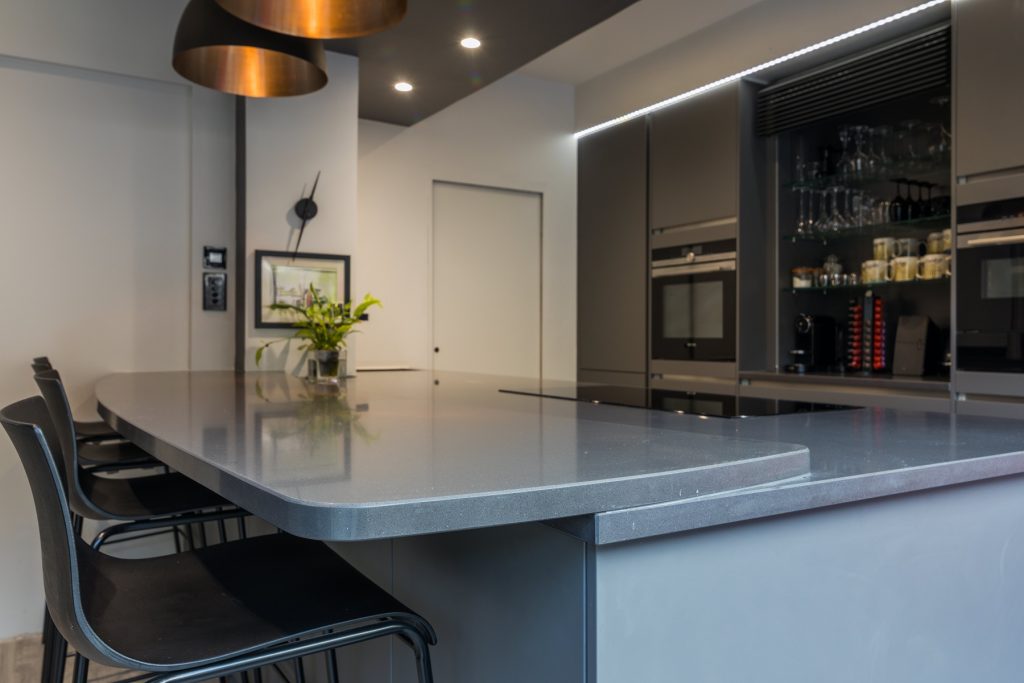 How to measure a kitchen worktop at home:
Measure the length and width of the base cabinets.
Measure the length of the base cabinets by measuring from the wall to the end of the cabinet on one side of the kitchen or bathroom, then measure the width by measuring the distance between the two sides of the cabinet. Be sure to measure to the nearest millimetre.
Measure any overhang or protruding areas.
If there is a protruding area, such as a kitchen island or peninsula, measure the length and width of the area. If there is an overhang, measure the distance that the worktoptop will extend beyond the base cabinets.
Measure any cut-outs or openings.
If there are any cut-outs or openings for a sink, stove, or other appliances, measure the length, width, and depth of the openings. Be sure to measure to the nearest millimetre.
Measure the depth of the base cabinets.
Measure the depth of the kitchen or bathroom base units by measuring from the front to the back of the cabinet, taking into account any overhang or protruding areas.
Measure any other features.
Measure any other features that will affect the size and shape of the worktop, such as a radiator, a window sill or boiler cupboard.
Make a sketch of your kitchen with all measurements included.
We don't require a professional sketch but simply a rough plan which clearly details your measurements and any features that will influence the design is all that's sufficient for us to generate a quote.
Correctly measuring up for a new kitchen worktop
Measuring up at home is fine for the purpose of obtaining a worktop quote, but once you have placed your worktop order, it is always recommended that a professional, experienced worktop fabricator, such as ourselves at Royal Marble, carry out the templating. Using a professional to template a new worktop ensures that all measurements taken are accurate and that any necessary adjustments or considerations are taken into account. For example, if you have an over-mounted sink or hob then the worktop cut-out can't be the same size as the external dimensions but instead needs to account for an overhanging lip in order that the worktop will offer sufficient support.
Through years of experience and expertise, professional worktop fitters can also help identify potential issues such as irregular or uneven surfaces, or areas that may require specialised worktop cutouts or fittings. Additionally, at Royal Marble we have cutting-edge tools and equipment that can help us take precise measurements during your worktop templating. Ultimately, correctly measuring your worksurfaces ahead of fabricating is the key to a smooth installation and seamless kitchen aesthetic.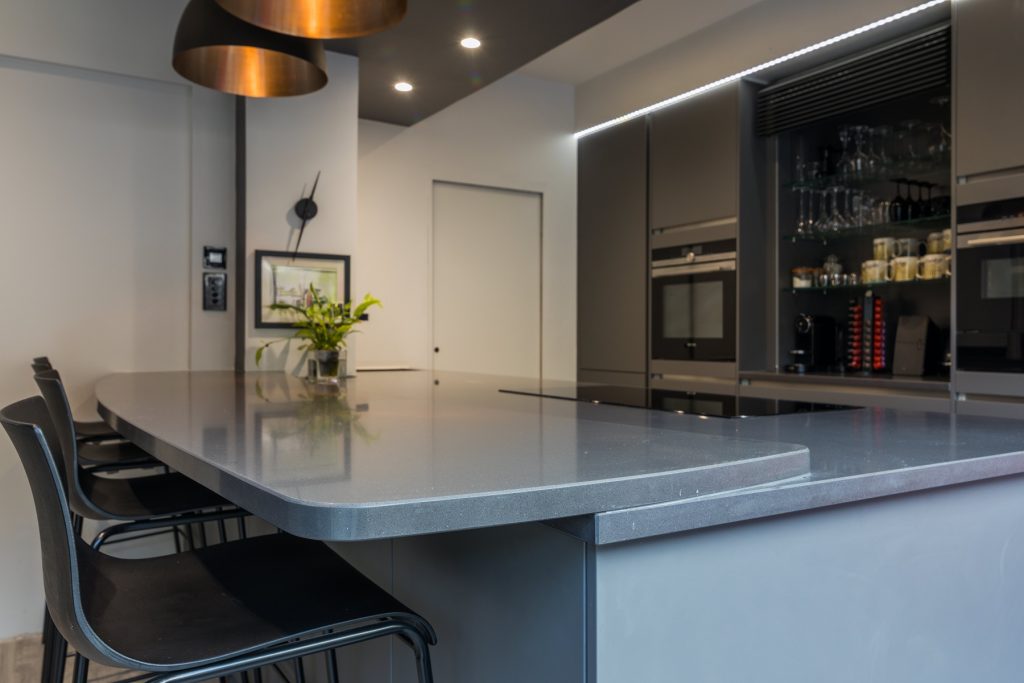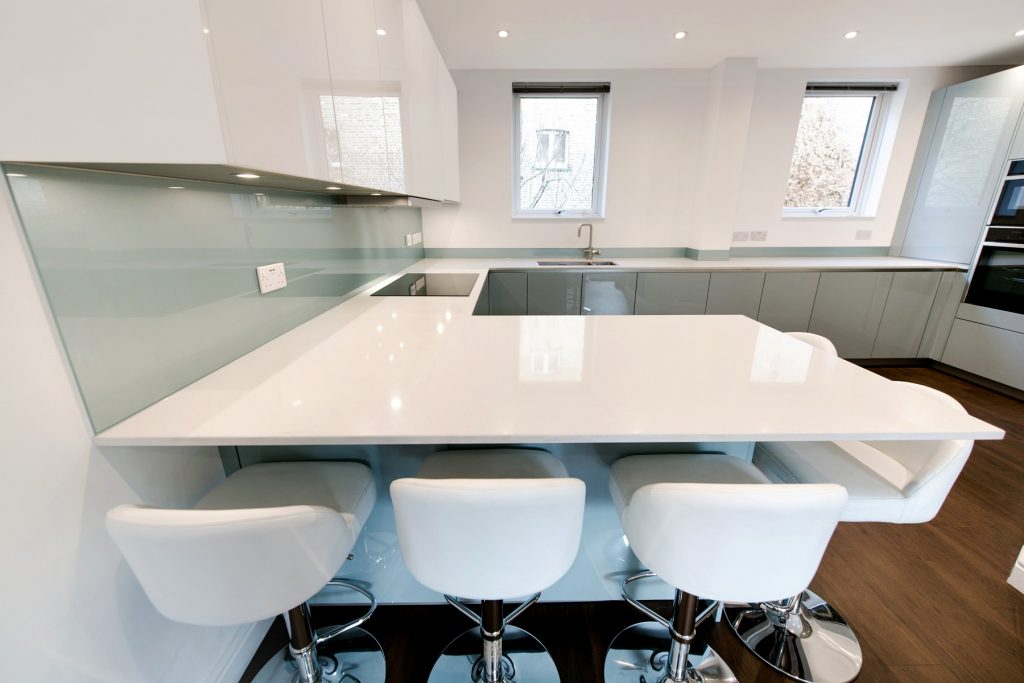 Why accurate worktop measurements are essential prior to fabrication
Failure to measure accurately and the resulting worktop may not fit correctly in the intended space. This could result in noticeable gaps, overlaps, or uneven surfaces, which completely spoil the aesthetic of your brand new kitchen or bathroom. It is essential to measure to the nearest millimetre, as even small variations can affect the fit of the worktop. Another potential problem of mismeasuring is that the worktop may not fit over the cabinets or appliances that are already in place, or there's insufficient space for fitting your sink or hob. This in turn leads to issues with kitchen functionality, impairing the use of both your worktop and appliances.
Choose a Professional Bathroom or Kitchen Worktop Supplier
Ultimately, choosing a professional kitchen or bathroom worktop company can save you from mismeasuring and avoid costly rework or even the need to buy a new worktop. Experts such as ourselves at Royal Marble can also help you to choose the right materials and design for your kitchen. If you need any help in measuring your worktop or if you would like us to visit and do this for you please don't hesitate to contact us.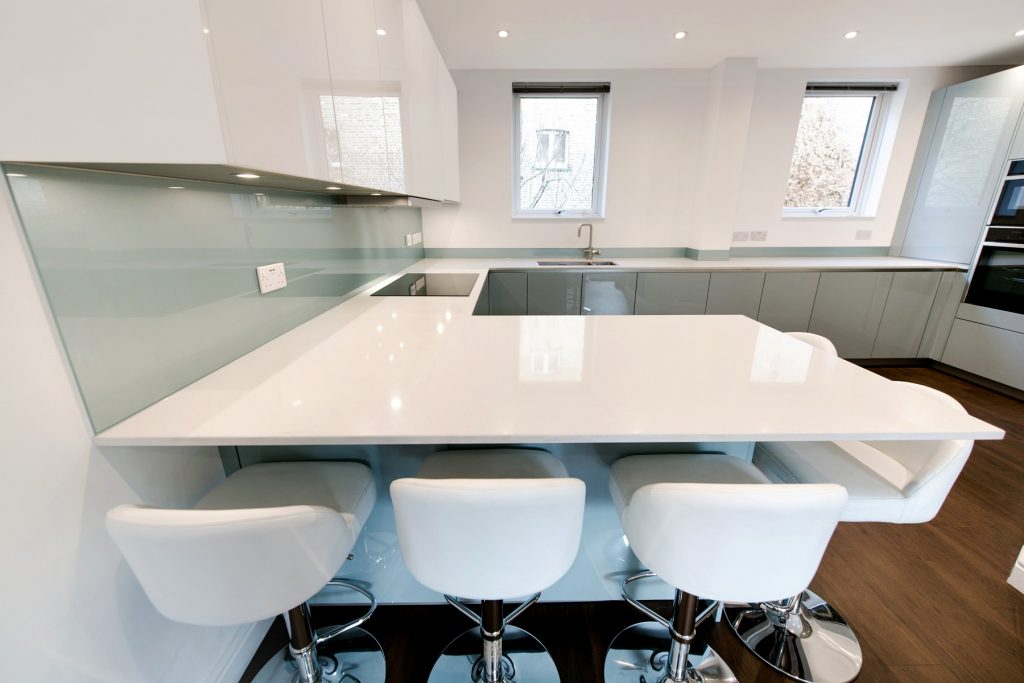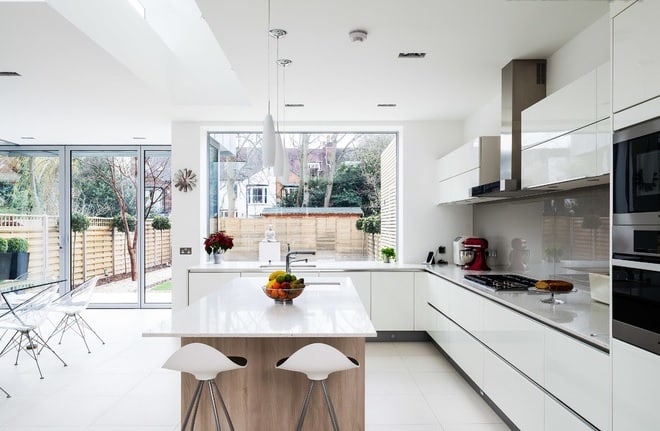 Book A Design Appointment