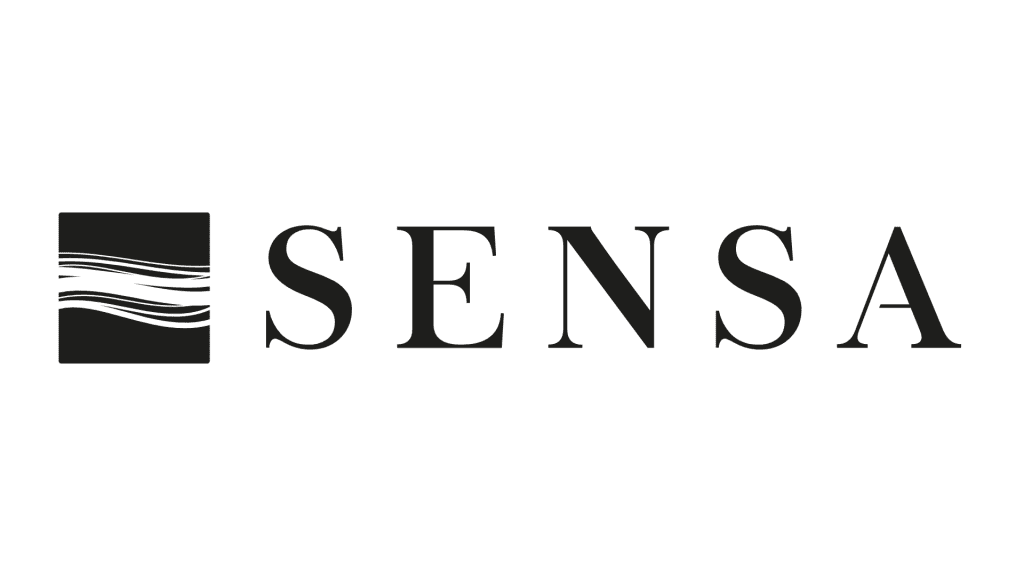 Stain-Proof Natural Beauty
Sensa Worktops by Royal Marble
Sensa is a premium brand offering natural stone surfaces, primarily focusing on granite worktops. What sets Sensa apart is its innovative protective treatment, which reduces the stone's porosity and enhances its resistance to stains. These worktops combine the inherent beauty of natural stone with practicality, making them a desirable choice for kitchens and bathrooms.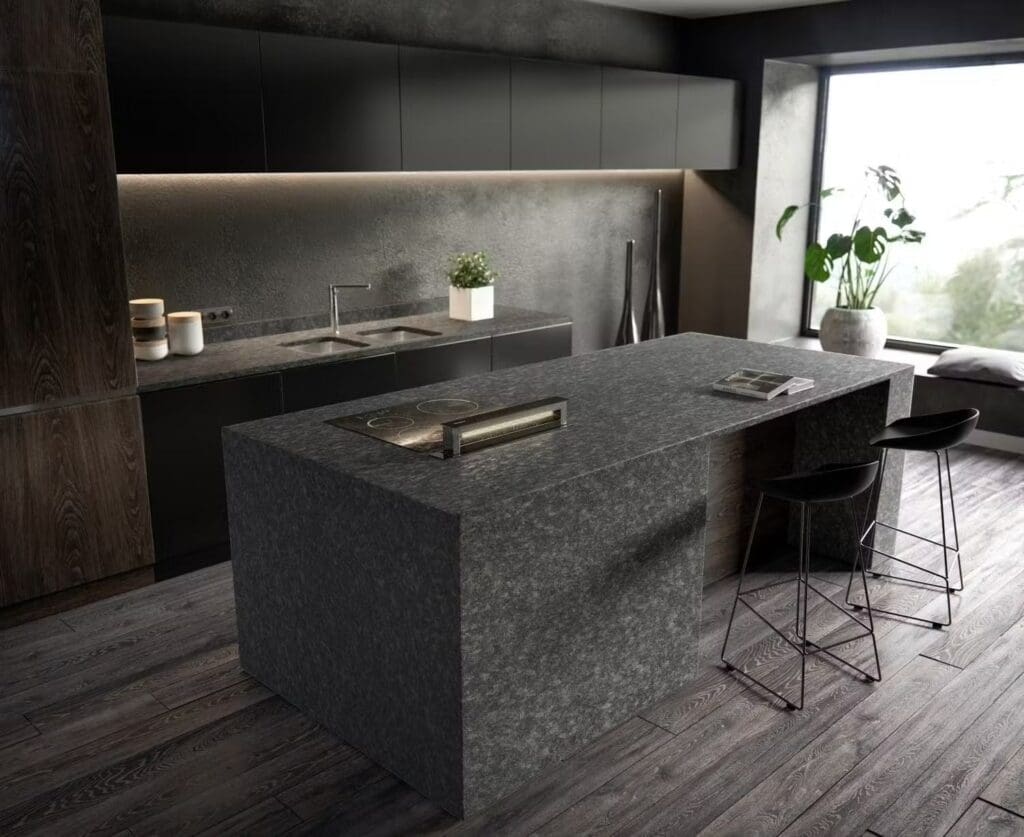 How are Sensa Worksurfaces Made?
The creation of Sensa worksurfaces is a meticulous journey that begins with selecting premium natural granite. This granite then undergoes an innovative treatment process designed to bolster its stain resistance. By impregnating the stone's surface with a protective layer, Sensa reduces its susceptibility to absorbing liquids that can lead to unsightly stains. The result is a worktop that exudes the elegance of natural stone while possessing the durability and convenience required for modern living.
What are the Benefits of Sensa Worktops?
Sensa worktops offer several major benefits which are as follows: 
One of the standout advantages of Sensa worktops is their remarkable stain resistance. The unique protective treatment applied to the natural granite surface significantly reduces its porosity. This means that common kitchen spills, such as oils, sauces, and beverages, are less likely to penetrate the stone, ensuring your worktop remains pristine and free from unsightly stains. This feature is particularly valuable in busy kitchens where accidents can happen, making Sensa an ideal choice for those who prioritize both beauty and practicality.
Sensa worktops celebrate the inherent elegance of natural stone. Each slab of granite boasts its own unique patterns, veining, and color variations, ensuring that your worktop is a one-of-a-kind masterpiece. The treatment process does not compromise the authentic beauty of the stone, allowing you to showcase the timeless appeal of genuine granite in your kitchen or bathroom. Sensa worktops effortlessly combine nature's artistry with modern functionality.
Unlike traditional granite surfaces that require periodic sealing to maintain their integrity, Sensa worktops demand minimal maintenance. The innovative treatment effectively seals the stone, reducing the need for regular sealing routines. This feature not only saves you time and effort but also offers peace of mind that your worktop is equipped to handle the demands of everyday life without constant upkeep.
Sensa worktops are crafted from natural granite, a material renowned for its durability. This stone is heat-resistant, scratch-resistant, and can withstand the rigors of a bustling kitchen environment. Whether you're placing hot pots and pans directly on the surface or chopping ingredients, Sensa worktops provide a resilient platform that maintains their elegance even after years of use.
Sensa understands the diverse tastes of homeowners, offering a wide array of colors and patterns to suit various design preferences. Whether you're envisioning a classic, subdued aesthetic or a bold, statement-making look, there's a Sensa worktop to match your vision. This variety ensures that you can find the perfect piece to seamlessly integrate with your overall design scheme, turning your kitchen or bathroom into a true reflection of your style.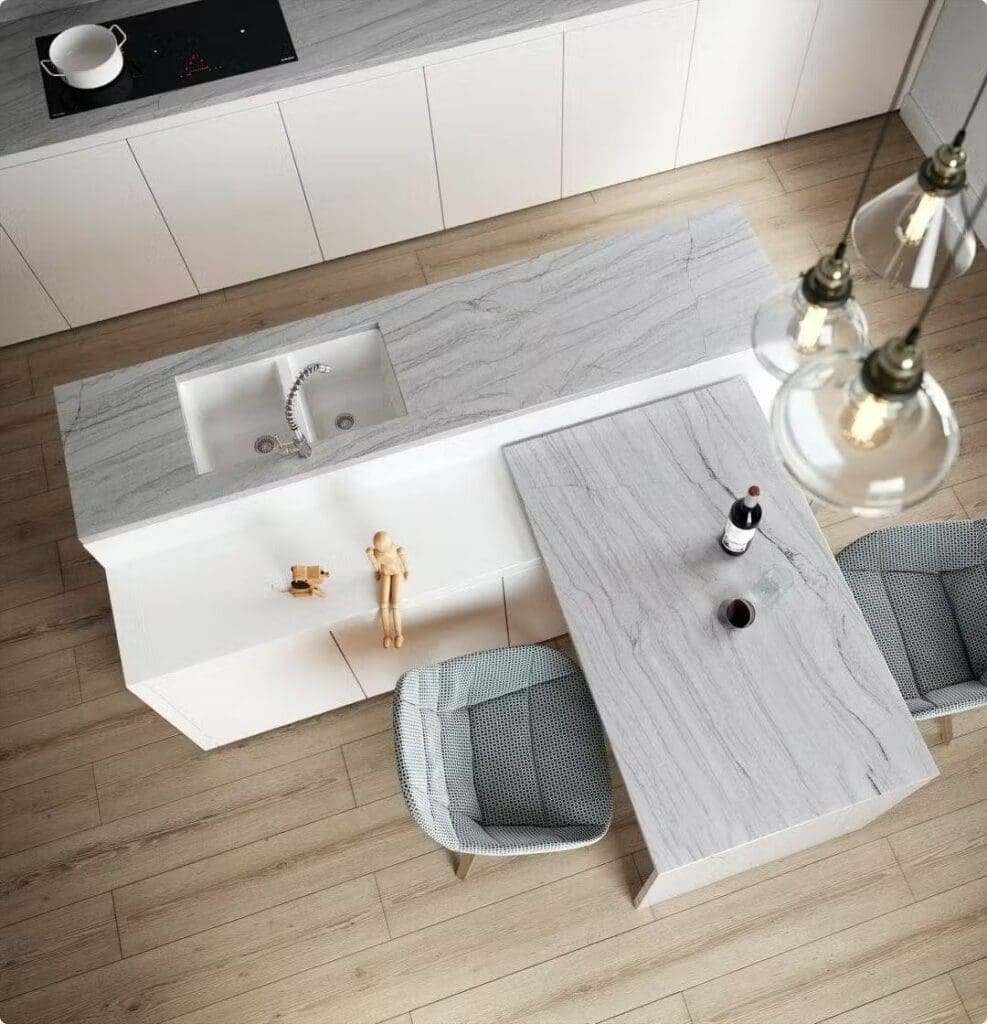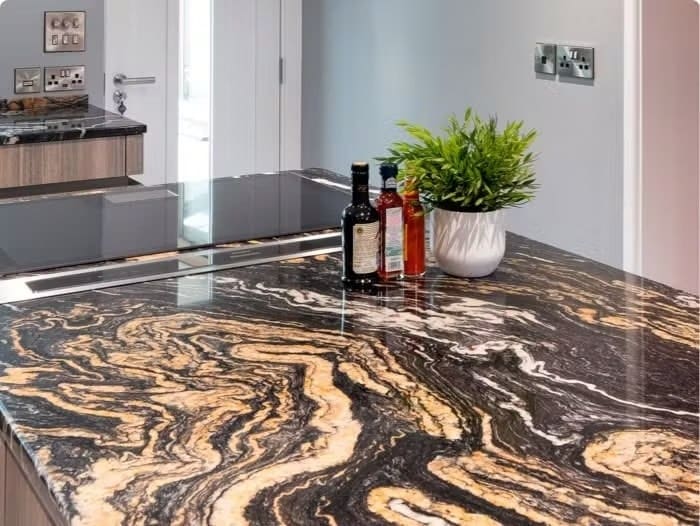 How Does Sensa Compare to Quartz?
While quartz worktops are engineered, Sensa stands out as a celebration of natural granite's charm. The protective treatment applied to Sensa worktops not only accentuates the stone's aesthetics but also enhances its resistance to staining. This makes Sensa an ideal choice for those who adore the look of genuine stone and seek the added advantage of stain protection.
How Does Sensa Compare to Granite?
Sensa takes granite to the next level by introducing a protective treatment that augments its practicality. Unlike traditional granite, Sensa worktops are less porous, making them more resistant to stains and requiring less maintenance. This advancement ensures that Sensa retains all the beauty of granite while offering additional benefits that suit modern lifestyles.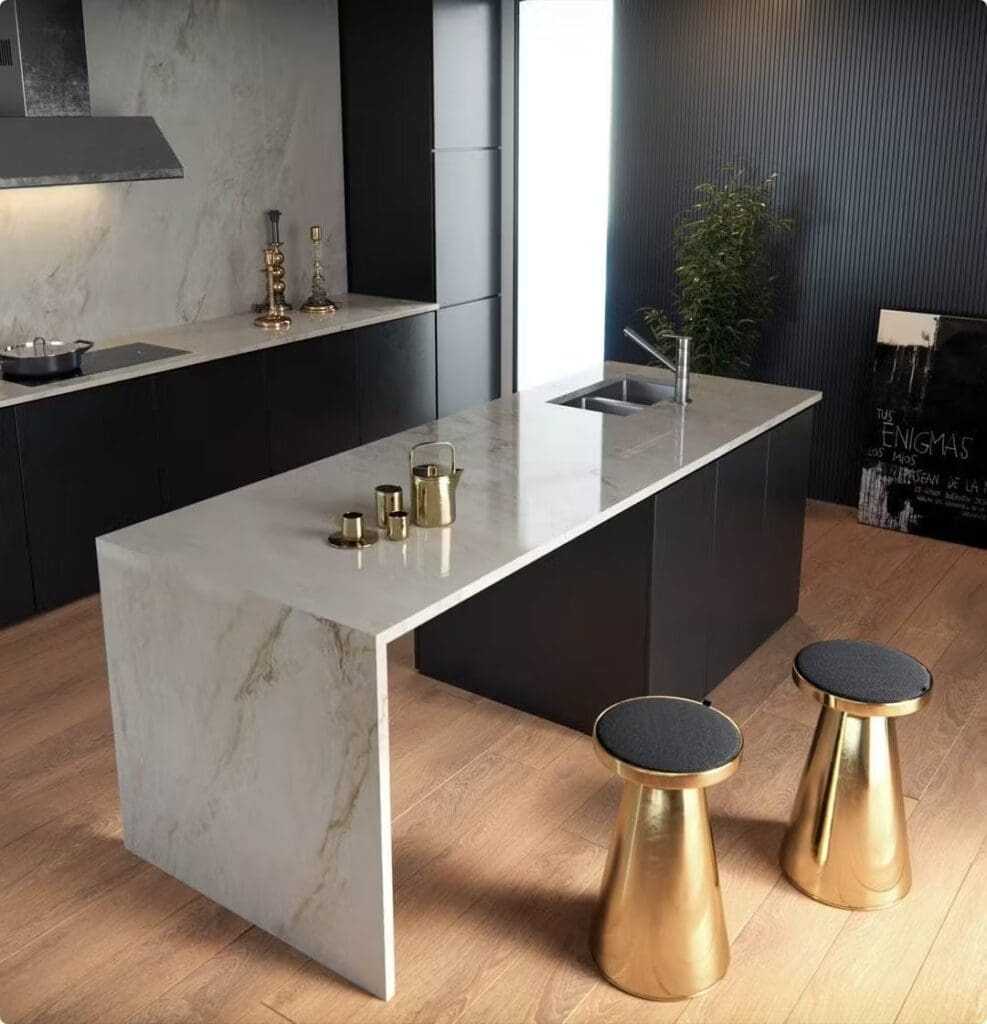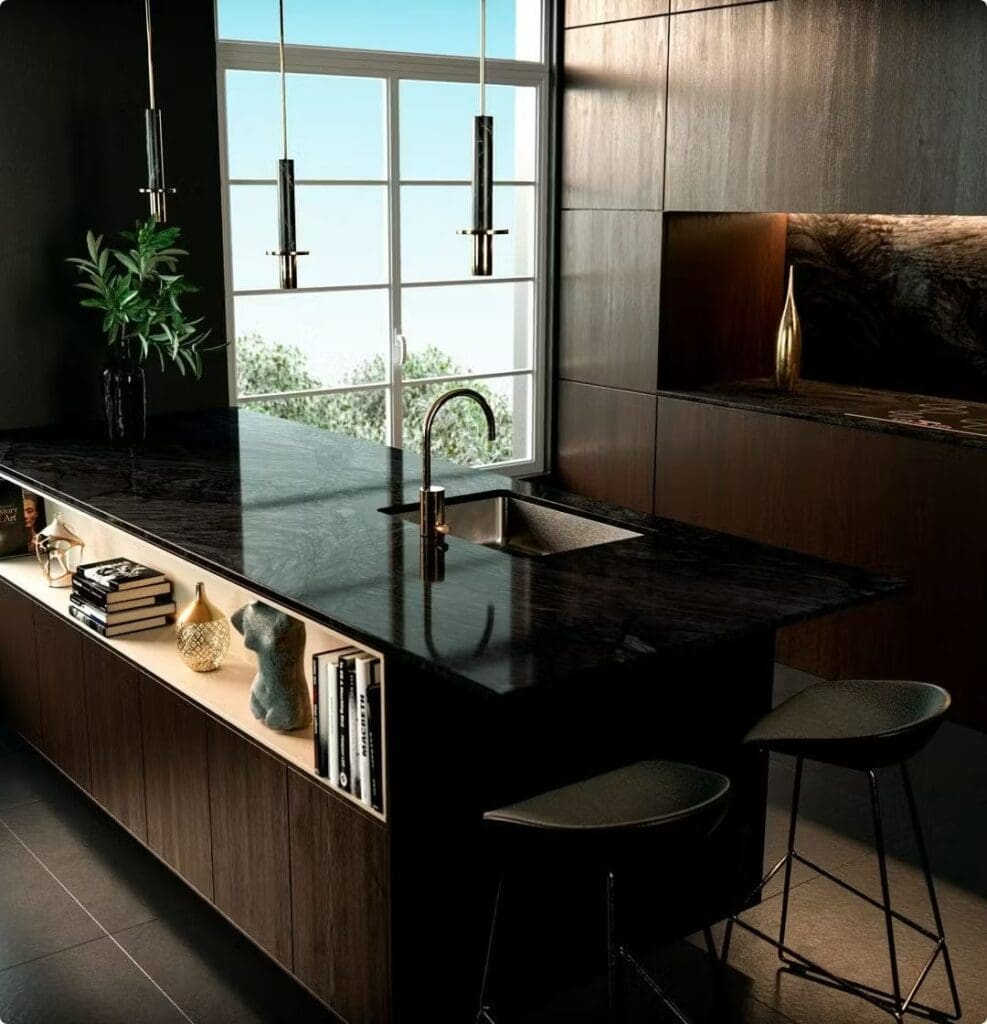 Difference Between Sensa and Neolith
Sensa is rooted in enhancing natural granite's capabilities. Neolith, in contrast, is a sintered stone surface made from natural materials. Sensa embraces the authenticity of granite, highlighting its timeless charm and durability. Neolith, on the other hand, presents a contemporary material with diverse design options. Each offers unique qualities, catering to distinct preferences in style and composition.
Is Sensa Expensive Compared with Other Kitchen Worktop Materials?
Sensa worktops do fall within the mid-to-upper price range, attributed to their premium quality and added protective treatment. While there are more budget-friendly alternatives, Sensa's combination of natural beauty and enhanced practicality justifies the investment for those who value both aesthetic appeal and durability in their worktop choice.